*Island Hopping by Air in the Bay of Islands - Available Day 4
Create a memorable tour experience from the air and get an appreciation of local history, culture and the coastal environment that is uniquely Northland.
Your Menu of Choices from our partners:
1 - Heli Cruise Island Escape
Want to experience the best of the Bay of Islands all within one day? The Heli Cruise Island Escape package allows you to experience a boat cruise between Paihia and the islands, an island beach stop over and a scenic helicopter flight. October-March.
- $350pp. Duration 4 hours. Shared charter.
2 - Hole in the Rock Scenic Flight by Helicopter
Offers exceptional views of beautiful islands leading to the infamous "Hole in the Rock". Fly directly over the main islands of the area with a bird's eye-view of white sandy beaches, inviting turquoise waters and luxurious private residences.
- $250pp. Duration 20mins. Shared charter.
3 - Coastal Discovery Scenic Flight by Helicopter Extended Version
- $335pp. Duration 30mins. Shared charter
4 - Upgrade to include a 15 min Hole in the Rock Landing by Helicopter
For the first time in New Zealand's history, an unforgettable adventure to set foot on top of the iconic Hole in the Rock – Land on Motu Kōkako, a profoundly moving experience.
- $430pp. Duration 45 minutes. Shared charter.
*Golfing at Tara Iti Mangawhai Northland - Available Day 2
Designed by American course architect Tom Doak, Tara Iti has a case for the greatest meeting of land and sea in all of golf. It is laid out amid the white dunes of the Northland. Since opening in 2015 it has emerged as one of the world's must-play courses. "A golf oasis on the other side of the world," Golf Digest.
Please note a letter of introduction is needed from your home club to accompany all bookings. Please call us for more information as seasonal prices vary for this most private venue & privileged invitation. Read more.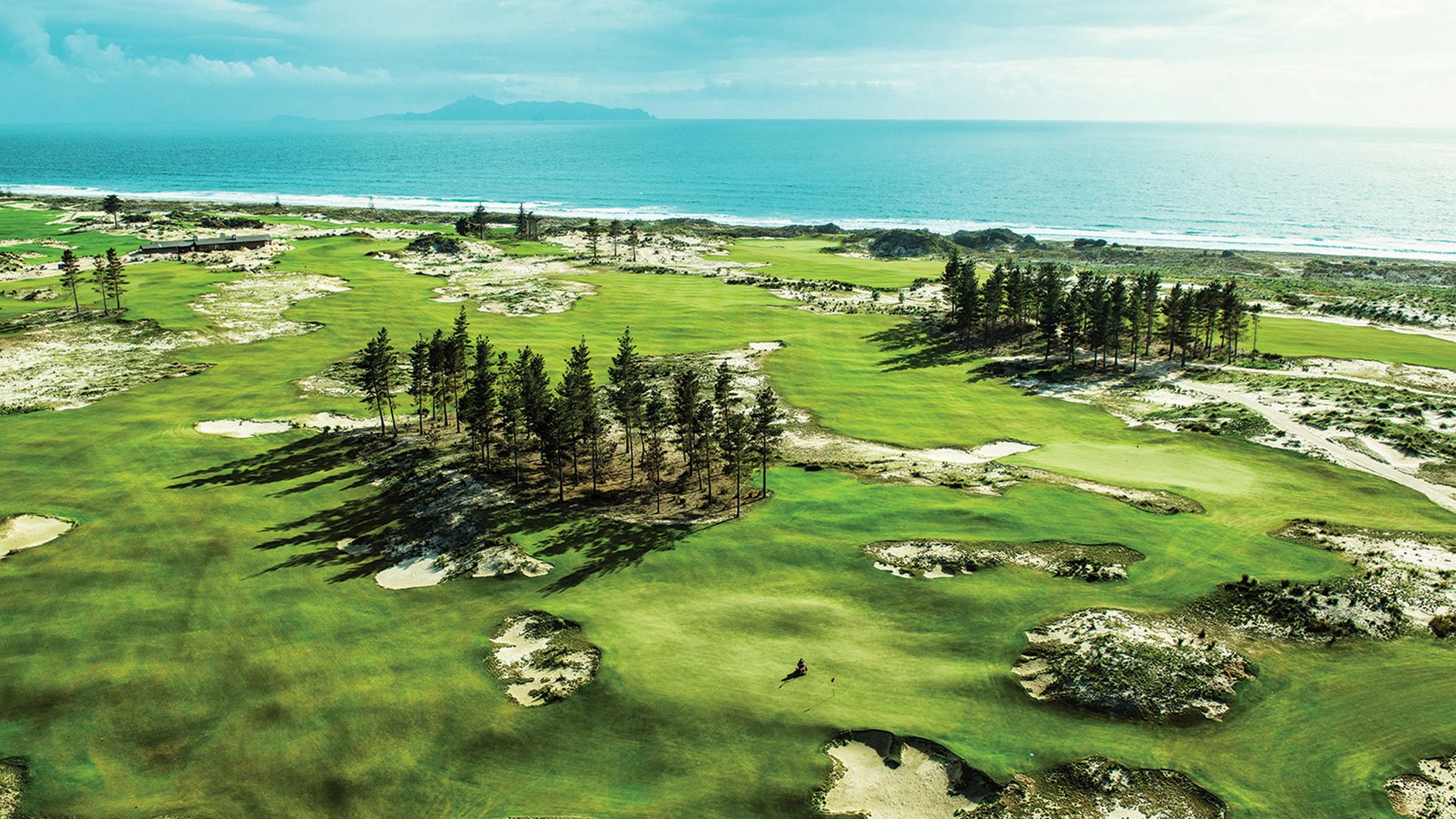 *Golfing at Kauri Cliffs Matauri Bay Northland - Available Day 5
One of the most sought after luxury lodges in the world houses this 18 hole course that features ocean views from 15 holes, with stunning vistas over the Pacific Ocean and offshore Cavalli Islands. Play alongside cliffs which plunge to the sea. The beautiful inland holes wind through marsh, forest and farmland. Currently ranked #39 in the world by Golf Digest Top 100 Greatest Golf Courses in the World. Read more from our partners.
Please call for more information as seasonal prices vary. From $550pp. Duration 5 hours.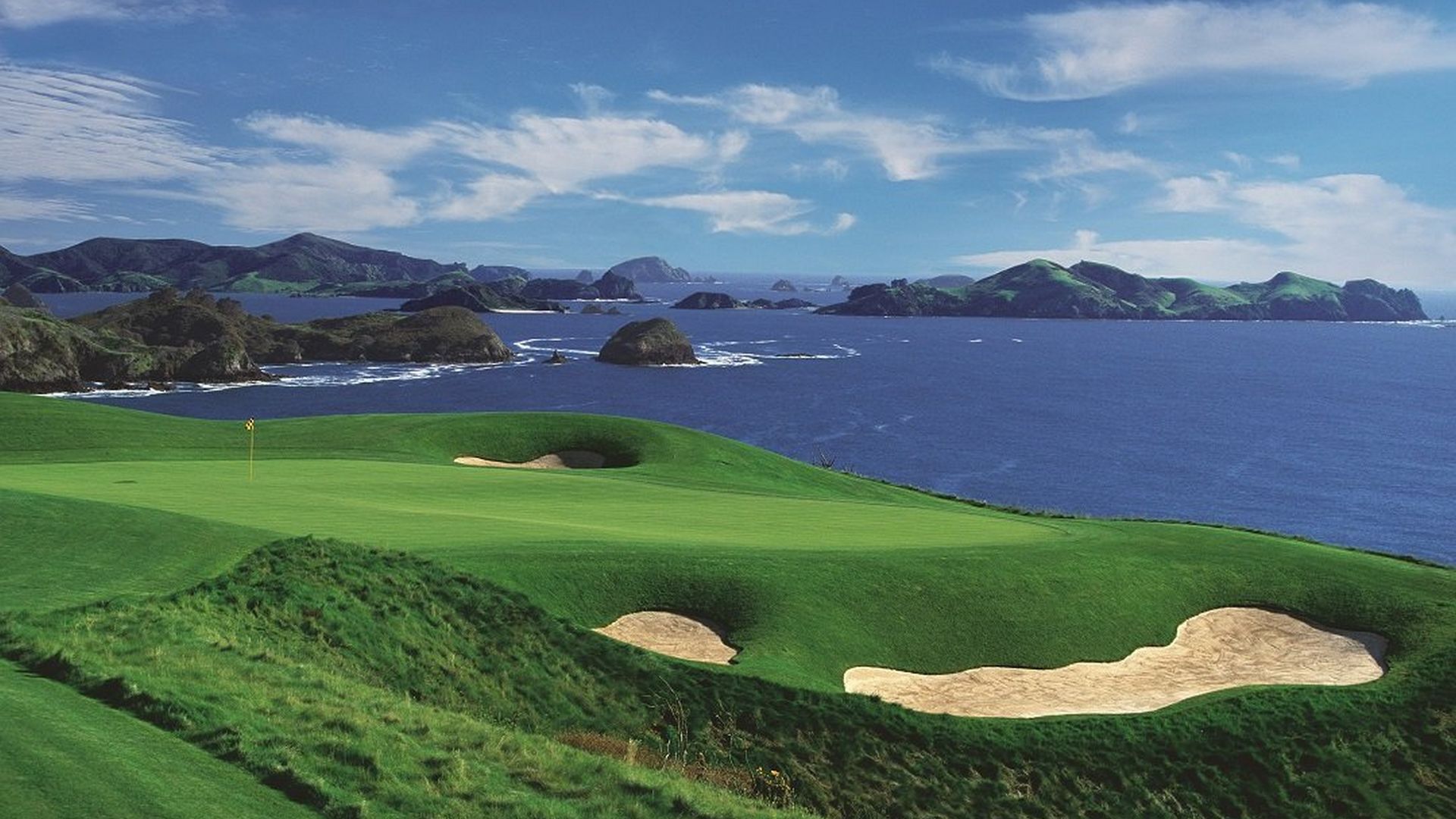 *Deep Sea and Game Fishing-half day - Available Day 4
Escape on your unique fishing adventure in the magnificent Bay of Islands. A personal guide will take you to the hottest fishing places. High quality fishing gear is there to optimize your experience. Safe and professional skippers will ensure a dazzling adventure!
Your Menu Choices from our partners:
1- Private Snapper Charter: Catch your dinner! Join the crew on a half day fishing trip, morning or afternoon! They fillet the fish nicely for you to bring to the restaurants that will cook your catch!
- $1,050 per group: 1 - 8 persons. Duration 4 -5 hours
2- Private Kingfish Charter: Starting at sunrise you will be catching live bait, then time to go chasing the Kingfish, small game but a big fighter! Just amazing.
- $1,500 per group: 1 - 4 persons then $100pp up to 8 persons. Duration 6-7 hours.
3- Private Deep Sea Charter: Marlin, Swordfish, Tuna, Mai-mahi, Hapuka
- $2,000 per group 1 - 4 persons. $550pp on a shared game day. Duration 12 hours.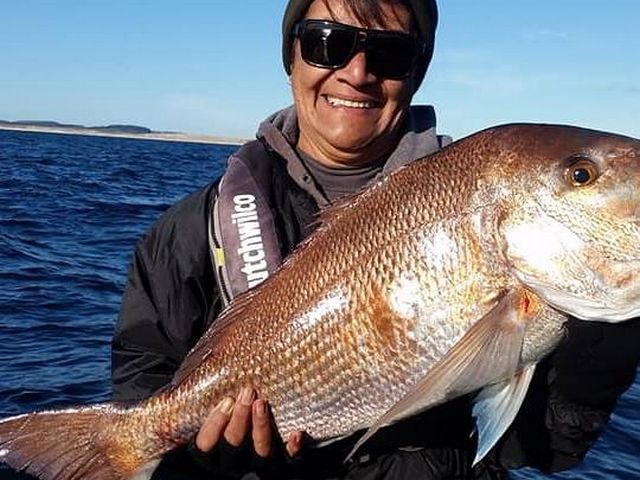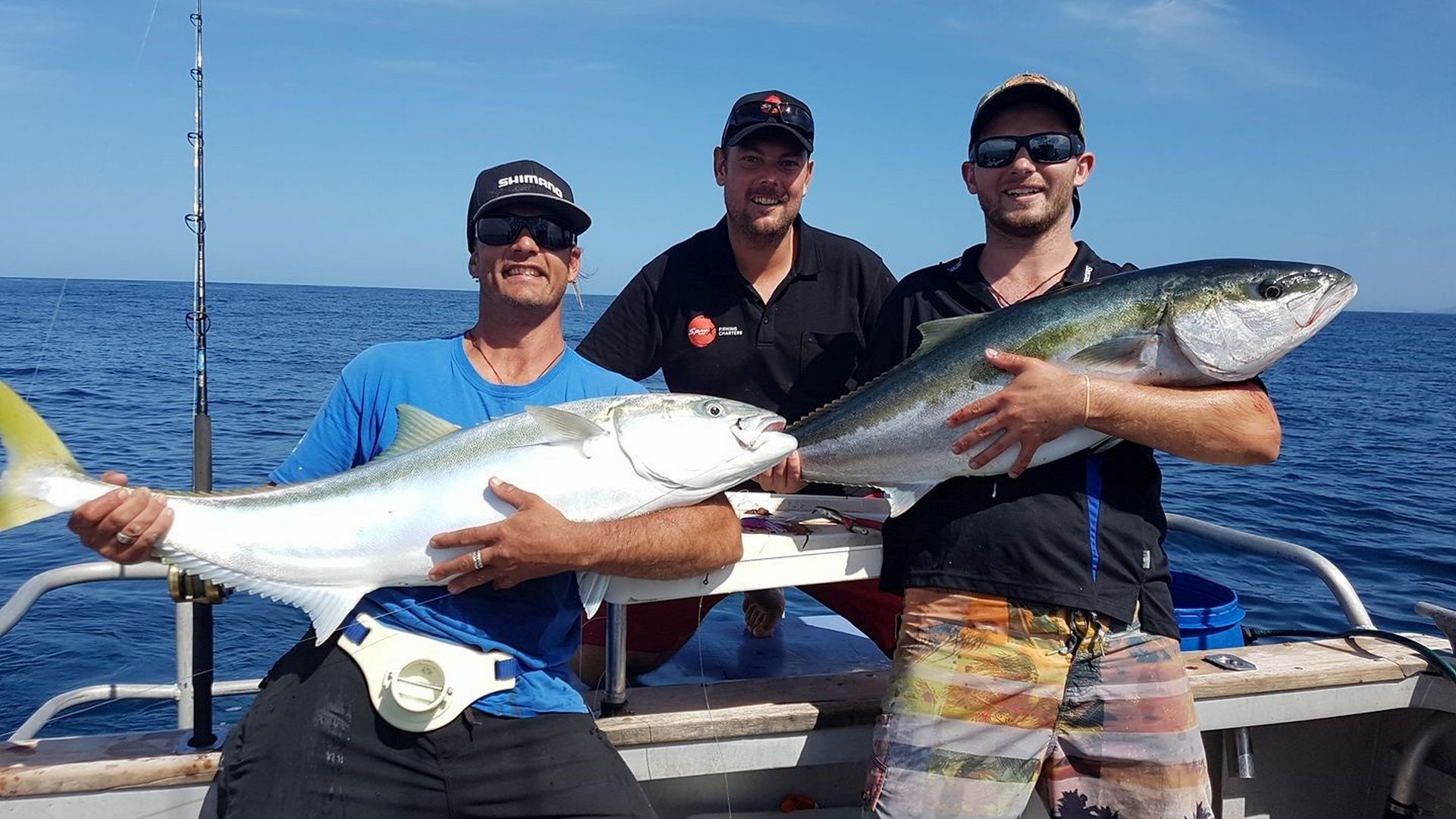 *Sailing on a Private Yacht Bay Of Islands - Available Day 4
- Full Day Sailing in Bay of Islands Private Charter: 54ft Catamaran
Make this yacht yours for a day by requesting an exclusive charter on this elegant vessel, a customized sail just for you giving a cool change. Enjoy sailing through one of the world's most beautiful cruising grounds and a gourmet lunch with beverages. Swim or snorkel in crystal clear waters and wander along white sand beaches. Leaving early afternoon returning in the evening. From $350pp.
Please call for more information as prices vary. Duration up to 6 hours.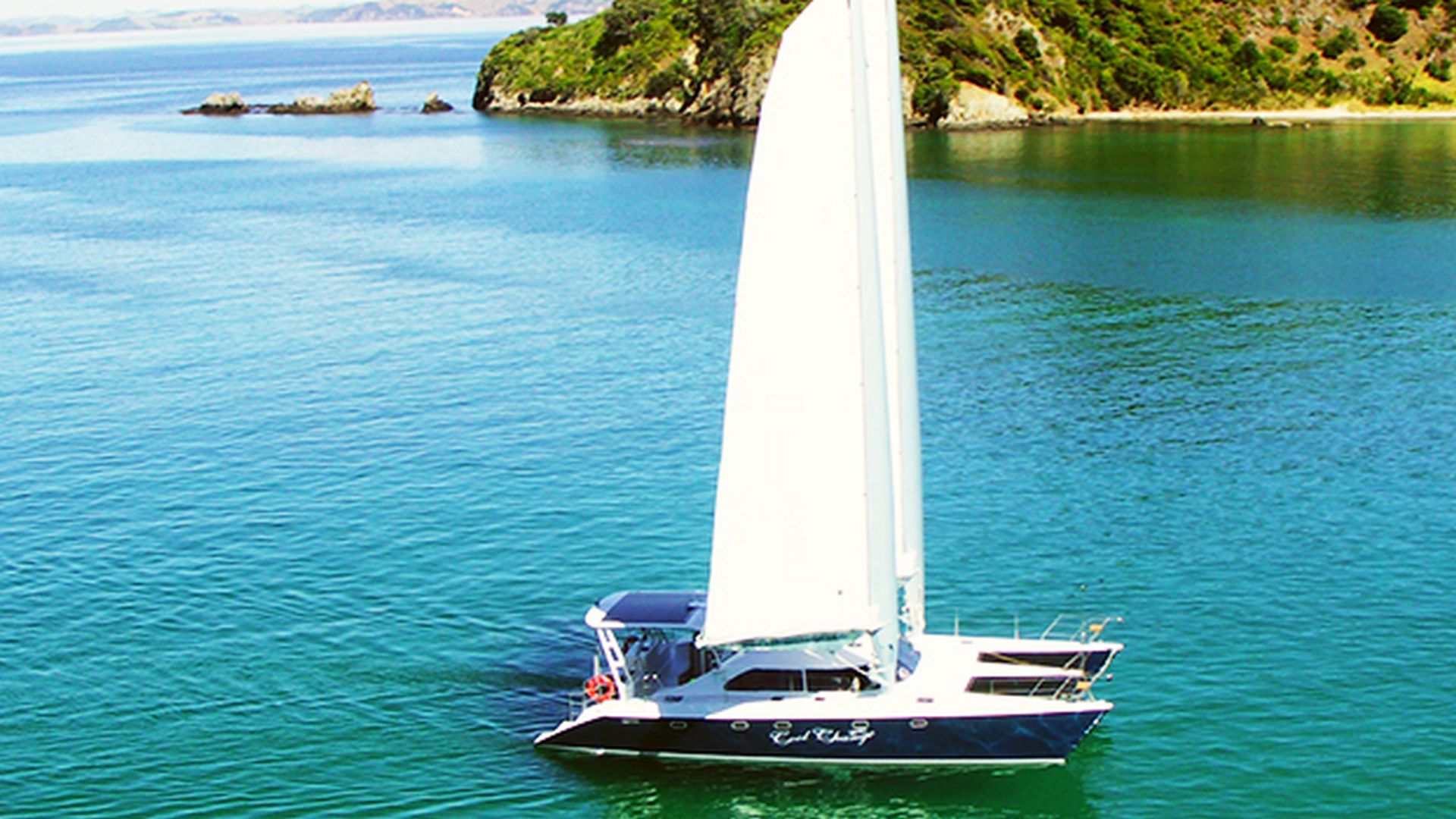 *Land, Sea & Air VIP Private Charter - Available Day 4
- Fly to Americas Cup Sailing Yacht on Auckland's Harbor
Afternoon scenic coastal flight for an hour by helicopter to board an authentic America's Cup yacht at 2pm. Have a unique and amazing opportunity in the thrill of sailing with the crew for a few hours. Dine in the Basin or fly North to a more secluded island spot then ferry back. November - March.
Please call for more information as prices vary. Duration up to 6 hours.
* Private Night Diving Charter
1 - Night Dive Poor Knights Islands - Available Day 2
Poor Knights Islands; "the best sub-tropical diving in the world". They are a group of islands 23km off the east coast of the Northland Region. Beneath the waves are caves, arches, tunnels and sheer cliffs provide a great variety of habitats to explore. Jacques Cousteau rated the area as one of the top ten dives in the world! It is an international icon. Dive! Tutukaka is New Zealand's premier full-service dive charter operator and will deliver a world class experience to you.
- $2,050 for group of 4 people. Guests must bring AOW Padi diver certification.
2 -Night Dive In Harbor Tutukaka - Available Day 2
This sheltered harbour is the gateway to the Poor Knights Marine Reserve and the white-sand beaches of the Tutukaka Coast. Located east of Whangarei, the Tutukaka Coast was rated as one of the top coastal destinations on the planet by National Geographic Traveler.
- $1,000 for group of 2 people.
- $1,200 for group of 4 people.