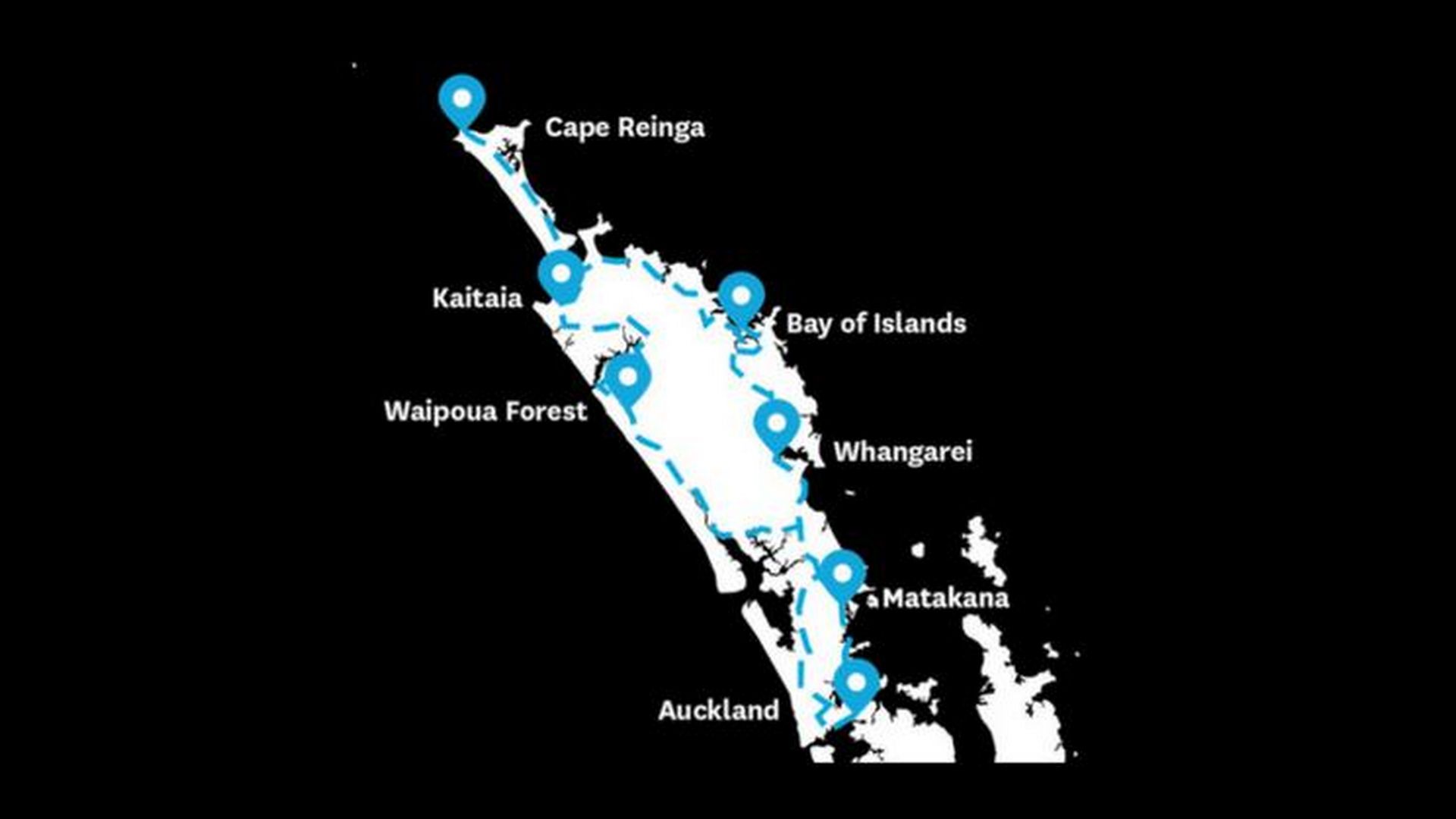 DISCOVER THE TWIN COAST PARADISE TRAVELING EAST TO WEST
Like Route 66 traditional travel, the discovery of the Twin Coast Paradise of Northland is best explored traveling East to West. More specifically, the Twin Coast Discovery Tours route runs from Auckland to Matakana, then up the East Coast via the Bay of Islands, around Cape Reinga to Hokianga and the Waipoua Forest on the West Coast, then East across central Northland to KeriKeri and then flying back to Auckland City. The 8-Day Taste of NZ Mega-Tour is specifically designed for increasing wow experiences differing by the landscape and the people of the region so the destinations in between these locations will be amazing for our guests.
The tour experiences are uniquely defined so there can be only one, making us the preferred traveler's choice for discovering the Twin Coast Paradise. Arrival to New Zealand is in the City of Sails - Auckland, picturesque with an arc of islands framing the harbor and city setting the tone for an exciting journey. Leaving the city behind you will enter a world of adventure as each location we visit is bound by its historical roots of New Zealand's first explorers and a world of avatar. Preservation of wildlife, forests, lakes, inner city harbors and dreamy coastlines is important to the Kiwis. Keeping the environment "clean, green and nuclear free" is evident through these Northland regions.
Each day our Tour Concierges will place an itinerary out for you on the coach accompanied with a map of the region being traveled that day, so you can imagine what is ahead. The visitor experience is unmatched as we reach must do NZ Auckland and Northland locations.