PLAN BEFORE YOU FLY: We believe Air New Zealand offers the best information in preparing for your trip to New Zealand. Here is all you need to know about travel to New Zealand including passports and visas, flight information, baggage allowance, getting assistance and getting through customs. Air New Zealand is looking forward to you coming and provides a very informative website whether you are traveling with them or another airline of your choice. Their website is comprehensive and user friendly giving the current information you will need to travel to New Zealand as well as different accommodation options in Auckland CBD.
Auckland Airport is extremely modern in its design and facilities - very easy to navigate - extremely efficient use of technology. It is the largest and busiest airport in New Zealand.
If you would like to map the flight path from Houston or anywhere else to Auckland, click here flight path mapping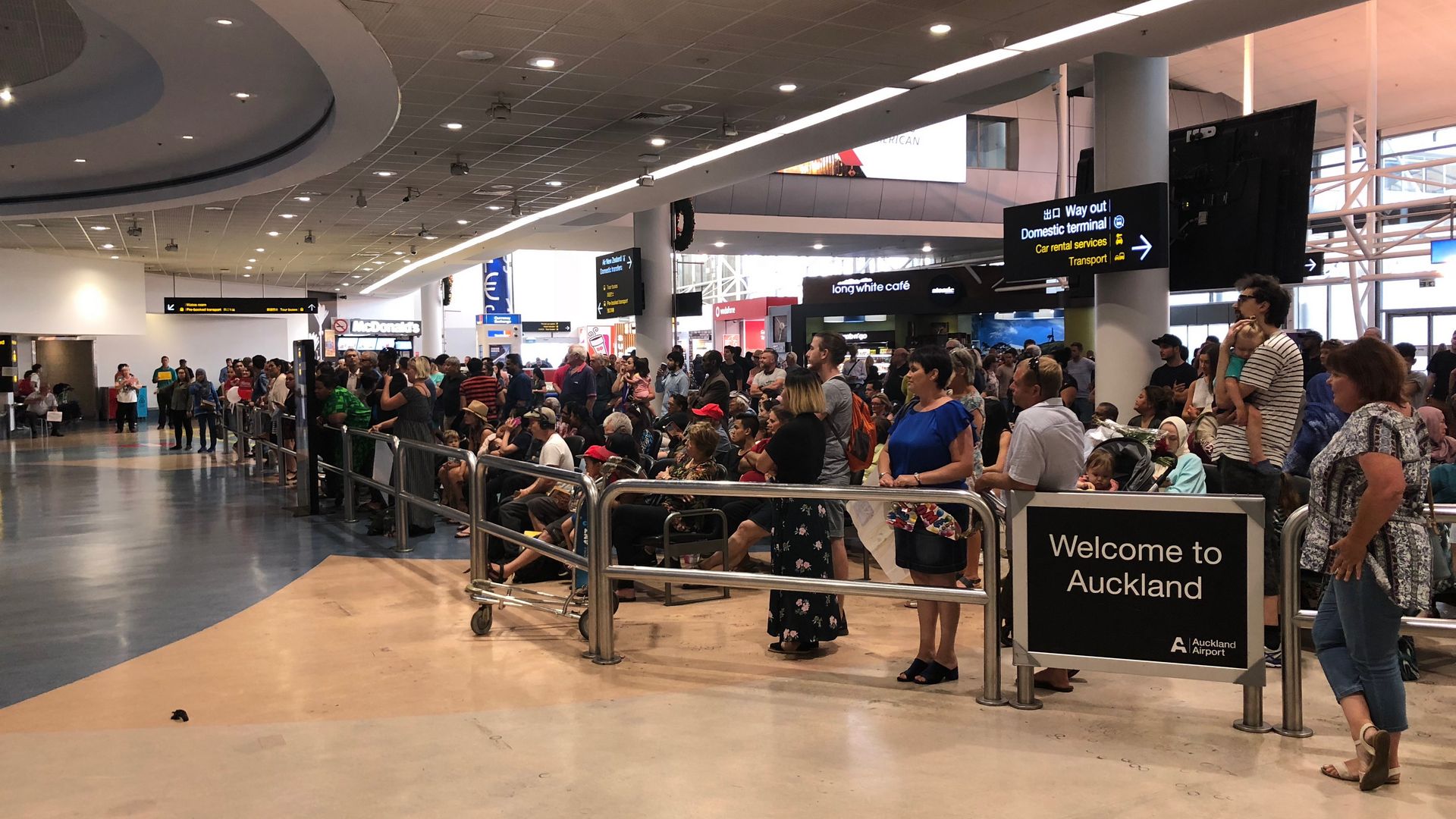 GENERAL INFORMATION
The main street of Auckland City CBD is Queen Street, named after Queen Victoria starting from Queens Wharf on the Auckland Waterfront and the Downtown Ferry Terminal and runs increasingly more steeply uphill for almost three kilometers in a mostly straight south-southwesterly direction towards Karangahape Road shopping area and inner city residential areas. Hotels in this area are convenient offering comfort and care.
Sky City is the mid-point and stands out clearly in the city skyline therefore it is an excellent point of reference when exploring the city. It is a friendly city where you will find a person to give you clear directions if you are unable to find your destination.
It is a great idea to bring walking shoes and flip flops. A light jacket for cooler weather in the city is good also. Cash is handy for buying trinkets off the street and tipping.
Getting around Auckland City is easy and affordable, whether you're using public transport, driving, catching taxis and transfers, joining a tour, or even cycling.
Highly recommended tourist hot spots are Sky City Tower and Casino, Viaduct Harbor (village base area for hosting the 2021 America's Cup), a ferry ride on the Hauraki Gulf leaving from the Downtown Terminal to Waiheke or Rangitoto Island or lunch in Devonport, Kelly Tarton's Underwater Sea Life Aquarium, Auckland War Memorial Museum and Aotea Square.
HOTELS IN AUCKLAND CBD AREA
YOU MAY WANT TO BRING...
Sunscreen, sun hat, sunglasses, towel, snorkel/swimming gear, comfortable walking shoes, flip flops, camera a light jacket depending on weather & small back pack.