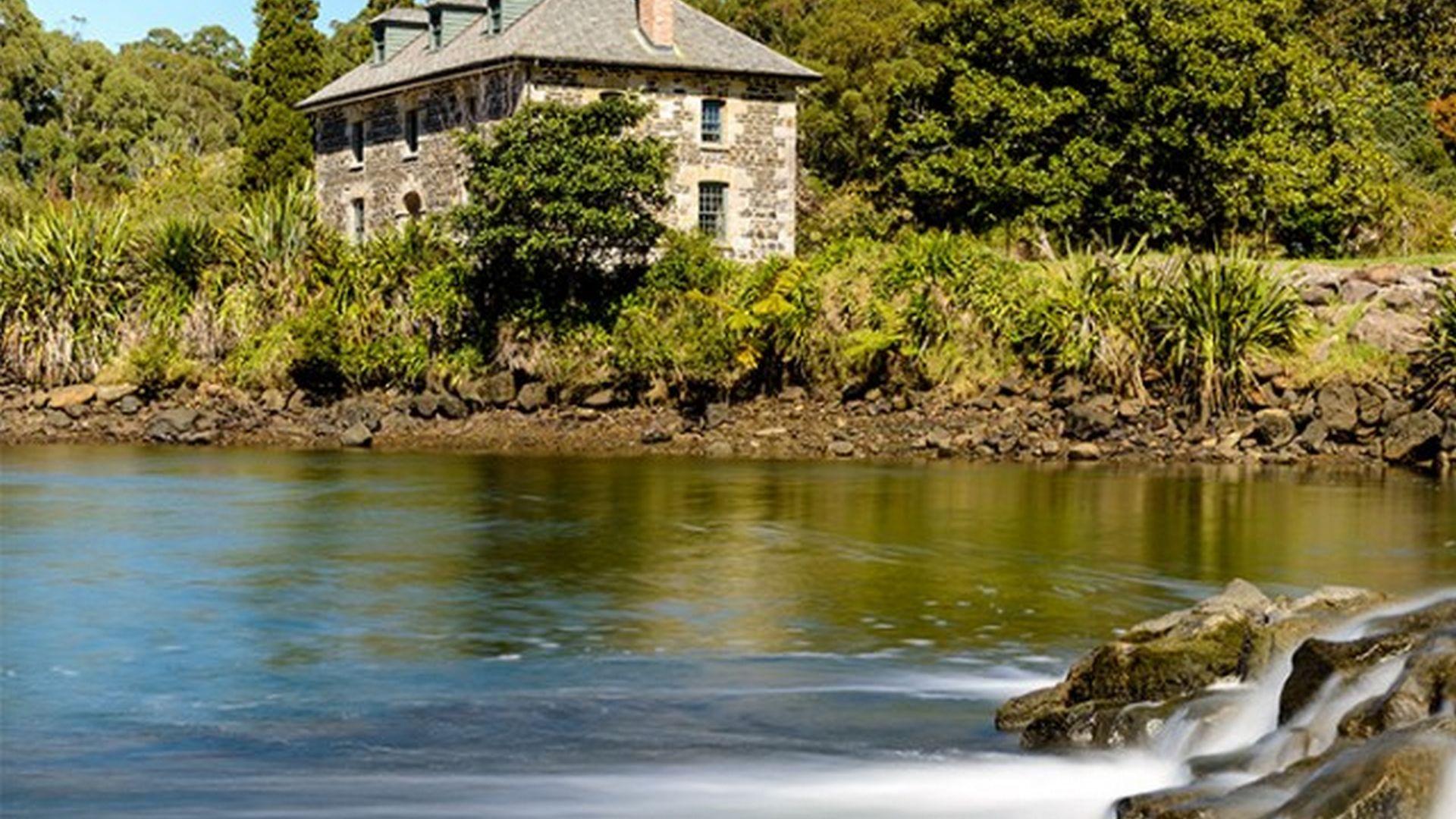 Departing from Paihia after a relaxed breakfast at the hotel, we take a short stroll along a riverbank to the spectacular Rainbow Falls, where the water cascades into a popular swimming hole surrounded by native bush. A spiritual tradition awaits you there.
Then it is off to fabulous KeriKeri, the largest town in Northland and a popular tourist destination. Special invitation has been extended to our guests to tour a private ancient Kauri factory home for the Bigger and Better. Kauri are among the world's mightiest trees, growing to over 50m tall, with trunk girths up to 16m, and living for over 2,000 years. Sourcing from their 100-acre farm where an Ancient Kauri Grave lies, they make furniture for the giants.
World famous in New Zealand, it is time to walk through the largest beehive and honey taste some of the best honey in the world.
Take a leisurely walk around the historical buildings in this town before we whisk you off to Marsden Estate Vineyard for a pleasurable lunch. Nearly two centuries ago, the first grapevines that were planted at KeriKeri was the work of Samuel Marsden, the driving force behind the establishment of Anglican mission stations in New Zealand. The estate was named after him and is superbly designed for you. We then leave for the Winterless North, Matauri Bay.
The pace noticeably slows down the further North we travel but the luxury does not. Welcome to Kauri Cliffs, a golfer's dream but also a paradise resort and retreat location. The opulent and elegant suites glow in the morning light as the sun rises to reveal panoramic views across the blue Pacific Ocean.
Sumptuously designed, the spacious suites offer peace, comfort and complete relaxation. With attention to detail that is second to none. Set away from the main lodge and among native New Zealand forest, the guest suites are housed as pairs in outlying cottages near to the lodge spa, gymnasium, tennis courts and swimming pools. Retreat into this lifestyle of being pampered for the rest of the day. Unplug from your everyday life into the evening with pure elegance.