Duration: 7 nights and 8 days
Starts and ends in Auckland City
Area: Northland New Zealand
Guests travel in our Mega-50 Coach from Auckland for the first two days & then transfer to our Mid-36 Coach for travel to the more remote areas. We maximize at 80% capacity per tour to ensure your highest level of comfort, space & luggage capacity. The Coach is available for private large group bookings.
Distances between destinations are short due to Northland's size so most of your time is spent outside of the coach connecting with the true Kiwi and having assured unique experiences.
Food is rich in freshness, color and natural taste. Mornings always start with a scrumptious breakfast. Lunch and dinner is included most days varying by your host in delicacies. We encourage sample grazing of local cuisine throughout the day and will recommend terrific dining options on "your choice" evenings.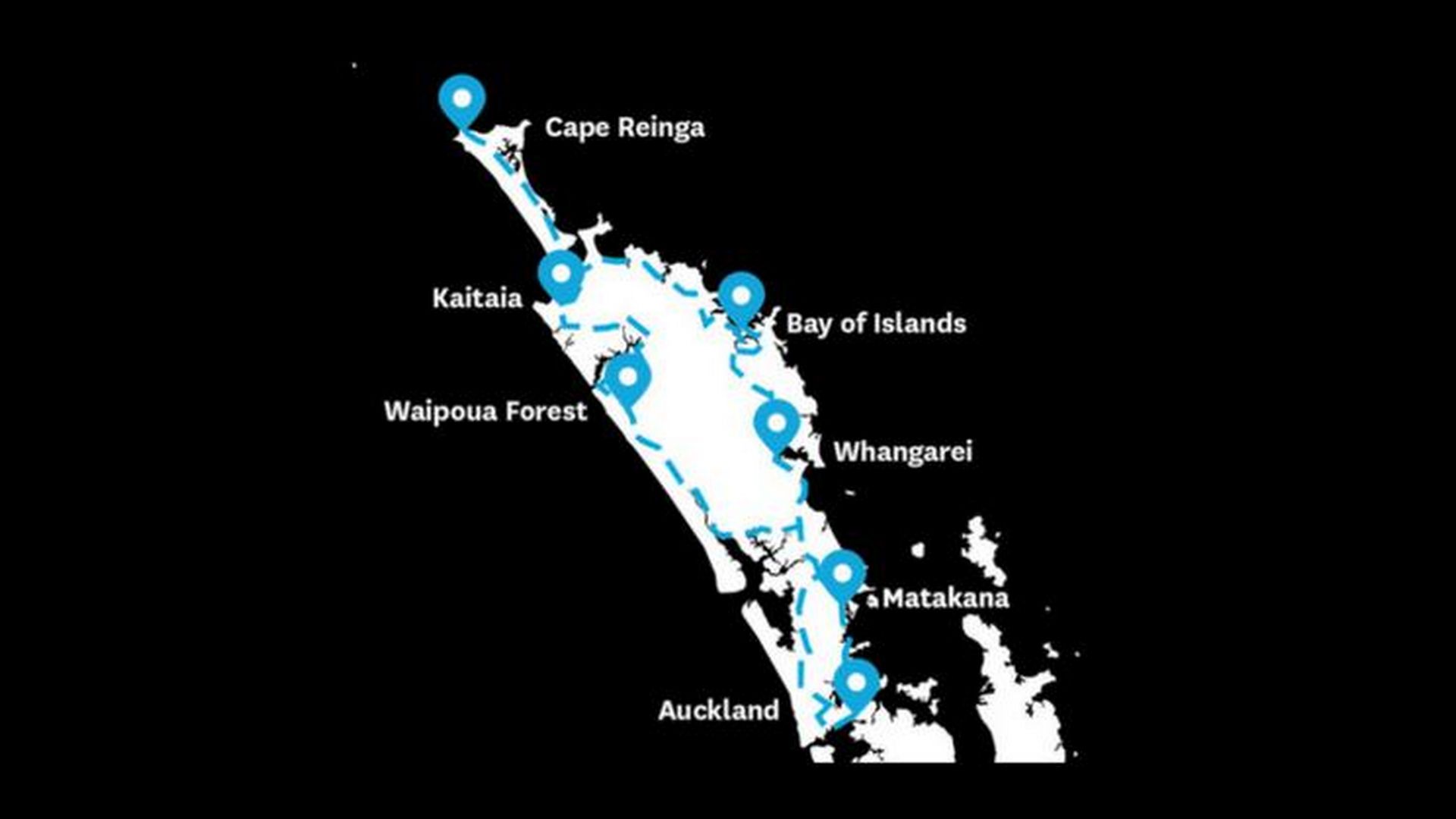 Additional private excursions are available that are extra special & transfers are by our Mini-12 Coach. These excursions are seasonal and when available are offered under the "Experience-Excursion Menu" tab.
This is a Door to Door, Warm to Warm Handshake superior designed tour that travels motorcade style giving presidential care & safety for our Texas guests.